Brian & Clay at Halloween
Brian Schipper and I started work at Apple in 1986 and have nearly worked on the same projects ever since then at Apple, Claris, and then FileMaker, Inc. Halloween has always been an important day to party at work as many of the pictures below demonstrate.

1988 - 1989 - 1990 - 1991 - 1992 - 1998 - 1999 - 2000
---
1988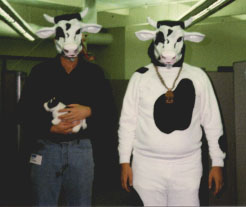 Brian and Clay, the cow years
---
1989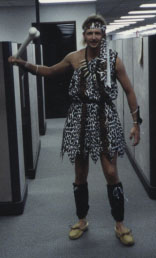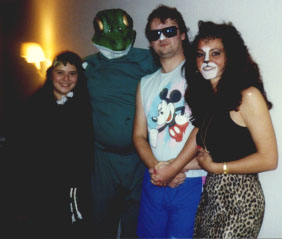 Brian, Patty Maeckel, Clay, Richard Scorer, and Seanne Scorer (1989)
---
1990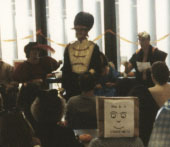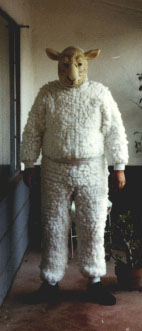 Brian and Clay, no wind-up sheep jokes please
---
1991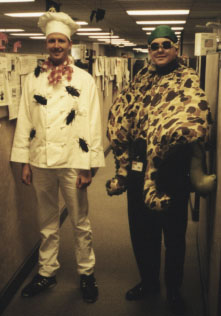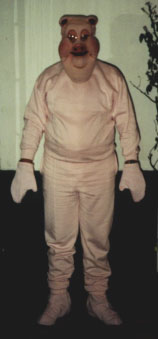 Brian, Syd Polk, and Clay, not kosher
---
1992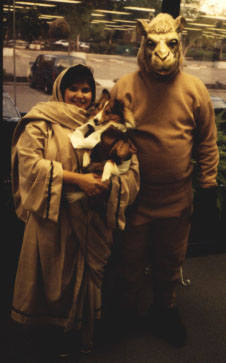 Patty, Lucky, and Clay
---
1993-1997
There was a brief pause of vacations, sabbaticals, and repeat costumes during this time.
---
1998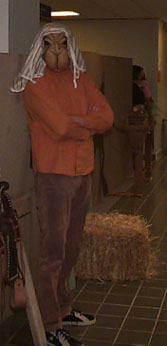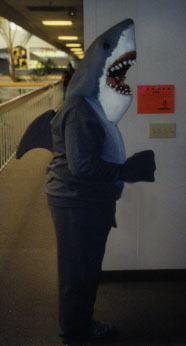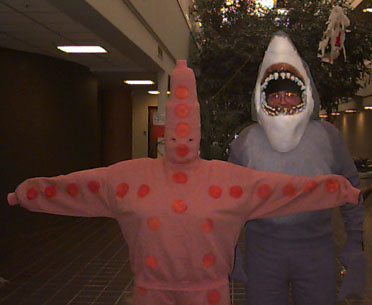 Brian, Clay side view, Patty & Clay
(Pssst, Patty is a starfish)
---
1999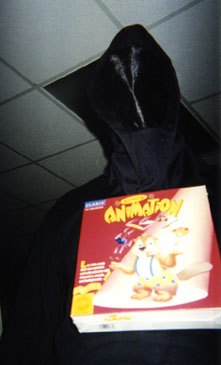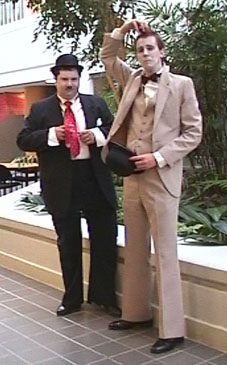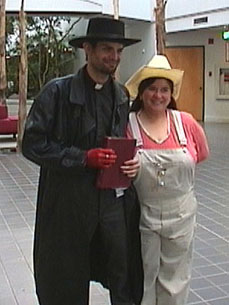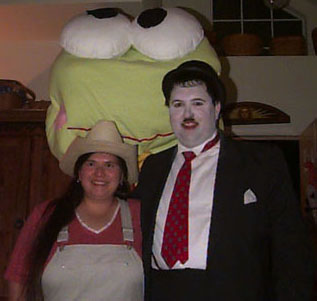 Brian, Clay, Christopher Crim
Brendan McCarthy, Patty, and Terry Barwegan in the green thing.
Click here for more pictures on Christopher Crim's web site.
---
2000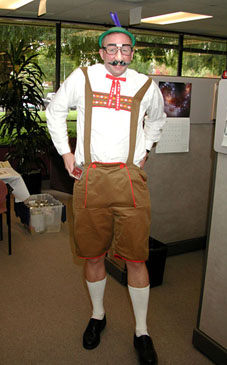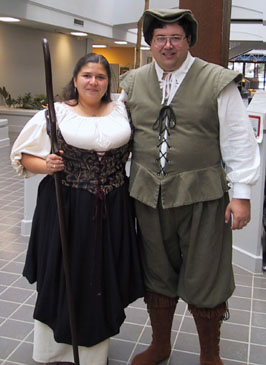 Brian, Patty, and Clay
Pictures from FileMaker (Christopher Crim's)
More pictures from Filemaker (Scott Beyer's)
Pictures from Mike Weller's party (Christopher Crim's)
---